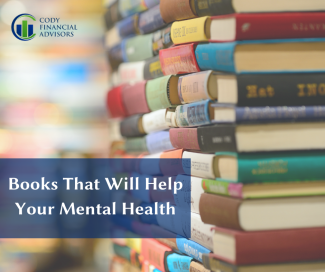 Books That Will Help Your Mental Health
Did you know 1 in 5 adults struggle with a mental health illness? To some, this may come as no surprise, but to others, this could be a staggering statistic. Mental health is something that millions of people deal with every day; but thankfully, there are books out there that can make your day a little brighter, while giving you the dose of motivation you've been needing.
First, We Make the Beast Beautiful: A New Journey Through Anxiety by Sarah Wilson
Wilson's own struggles with her anxiety disorder is detailed in her insightful memoir that will urge you to look at anxiety differently—whether it's your own or someone close to you in your life. She uses humor to get her hands-on advice across to the readers, all about embracing the different coping mechanisms of anxiety, and how to be more grateful and compassionate.
Girl, Wash Your Face by Rachel Hollis
Rachel Hollis is probably a name you've heard recently, and there's good reason behind the buzz. Hollis is a powerhouse—someone who has built an online community of women everywhere, who encourage each other to grow and find strength within themselves. Girl, Wash Your Face is the motivation you need to kick your year into high gear.
The Last Lecture by Randy Pausch
Randy Pausch was a Carnegie Mellon professor diagnosed with terminal cancer and subsequently gave his "last lecture" on how to live life to its fullest. The impact this book has had on the millions of people since is substantial. If you're in need of perspective, then this is the book you'll want to pick up.
Better Than Before by Gretchen Rubin
In this follow-up to her previous bestseller, The Happiness Project, Rubin answers the question: "How do we change our habits?" by getting you to really look at what it is you want to change about your life. She uses humor, research, and her own fascinating stores to drive the point home. In Better Than Before, Rubin presents the blueprint for how to stick to your goals.
Humans of New York by Brandon Stanton
While not a captivating memoir or a motivational how-to per se, Humans of New York is based on the Instagram handle and blog of the same name, which "captures New Yorkers and their stories." It's filled with moving anecdotes that will make you laugh, shock you, and give you glimpses into different people's lives. It's a reminder that everyone has their own story, and you're not alone.
This article was prepared by ReminderMedia.
LPL Tracking #1-05256413